Cute Things To Do For Your Girlfriend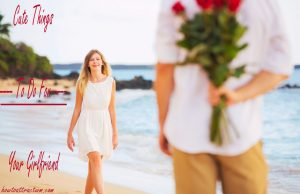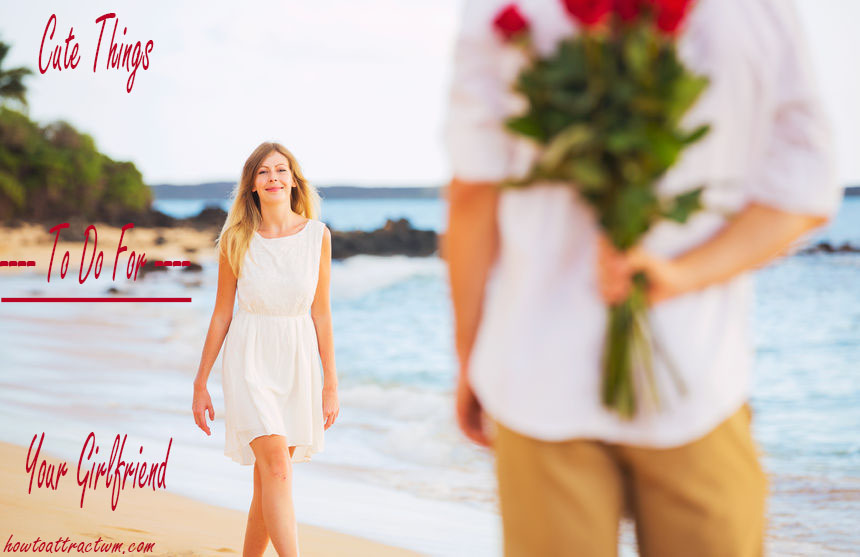 Have you met that special someone and want to let her know that you care? Relationships aren't built on grand gestures by themselves, but are actually about the small things you do on a regular basis. Actions really do speak louder than words, but you may not always know how to make her day better. If you're looking for cute things to do for your girlfriend, you've come to the right place! These simple but effective ideas will let her know that you truly care.
All Cute Things To Do For Your Girlfriend
Make the Bed
This idea doesn't have to be making the bed specifically, but what chores does she hate doing? While you don't have to do all of her work, taking on the odd job is a great gesture. She'll know that you truly care about her time and that you want to make her life easier. Maybe you can make a list of the things that she doesn't want to do and take on the occasional chore. She'll love that you make her life easier.
Hold Her Hand
We get that you're not an overly affectionate person, but she probably wants to know that you actually care about her. Holding hands while you're walking down the street is a small gesture, but it can make all the difference in your relationship. She'll love that you've taken the first step towards being affectionate
Plan a Date
Don't just plan where you're going to go. Make reservations and plan out where you're going to go and what you're going to do. She'll love that you've taken the initiative to make those plans. Even if you're not too adventurous, she'll still enjoy being able to take a night off planning.
Give Her a Massage
Taking this even one step further, give her a no-strings-attached massage. This means that after you're done, you let her relax. She deserves having a night off and settling down after a stressful day. Choose a day when she's not feeling great and offer her a massage.
Buy a Gift
Everyone loves a gift, even when it's not their birthday or other important date. Put some thought and effort into getting her something that she'll really enjoy. For example, maybe she's mentioned needing a tool to use around the house. If you take the time to get this for her, she'll know that you listen to her and pay attention to what she needs. If she doesn't really seem to need anything, get something small like a bracelet or earrings.
Buy Flowers or Chocolate
Just like getting her a gift, having flowers or chocolates for her is a great way to show her that you care. This cute idea is easy to do without putting too much thought or trouble. Pick up her favorite flowers on the way to her house or stop by and get chocolates she likes when you're leaving work.
Give Her a Spa Certificate
Who doesn't love being pampered? Chances are, she does. Where does she like to go for massages, facials, or nails? Give her a gift certificate so that she can choose a good time in her schedule to go. By making the purchase, she gets to enjoy some alone time without feeling guilty about spending the money! This special gestures is simple to do.
Make Dinner
If you're a whiz in the kitchen, why not put on an apron and make something special for you some evening? Make a dish that she likes or something adventurous that you've both wanted to try before. You'll be surprised at how much she appreciates being able to enjoy a hot meal that she actually hasn't had to cook. You can do the same thing for other meals as well. Maybe make her breakfast some morning or pack her lunch.
These are some of the cute ways to tell your girlfriend that you care. However, these ideas are not the only ones available. Do you still find yourself having trouble with women? Maybe you don't always know how to respond or communicate well with them? It's no surprise, but you don't have to feel helpless in your relationships. Instead, sign up at https://taoofbadass.com/special-presentation/. You'll learn everything you need to know and more. Get on the right road to building and maintaining a great relationship in just a short amount of time. In the meantime, use this advice for some ideas.